人气收藏 / Demo Graphics
2017年6月29日 - 8月27日 / Jun 29- Aug 27, 2017
乔空间,油罐艺术中心,上海 / Qiao Space & Tank Shanghai Project Space, Shanghai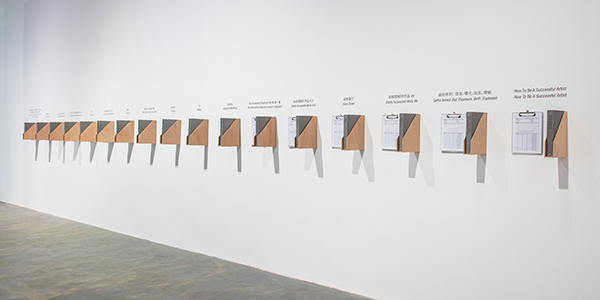 项目自述 / Artist Statement:
在乔空间和油罐项目空间举办"全球定位"展览期间,我在除自己作品之外的每件参展作品(不包括室外水池内的作品和现场表演)旁边都安放了一台数字温湿度记录仪。从开幕日始,这些仪器在对公众开放的时段内,自动监测每件作品周围细微的温度和湿度变化。因观众的到场,理论上,这一举措可能有助于获取这些作品的在现实中受关注程度的部分证据。
展览机构的工作人员按每周更新的频率,完成对前一周各个工作日数据的采集和归档,并制作成纸质图表。在2个月的展期中,对应各件参展作品的图表持续累积于我在空间墙面展呈的装置中,以此或可鼓励部分有心的观众查阅和作出进一步的研究。
During the exhibition "I Do(Not) Want to be Part of Your Celebration" held in Qiao Space and Tank Shanghai Project Space, except from my own piece, I places an electronic temperature and humidity recorders close to each piece of exhibiting works (exclude the piece in the outdoor pool and live performance). From the opening day, the temperature and humidity changes around each piece of artwork can be detected and recorded during the opening hours along the duration of this exhibition. Due to the attendance of the audience, theoretically, this initiative may help to obtain some of the evidence of the degree of concern & interests in these works in reality.
With the frequency of weekly updates, the members of staff collect and archive the data for each day from the past week and made into paper charts. In 2-month time, the displayed documents which correspond to each showing pieces get accumulated on my wall installation. Hopefully, these efforts could encourage some of the audience to access these data and make potential research.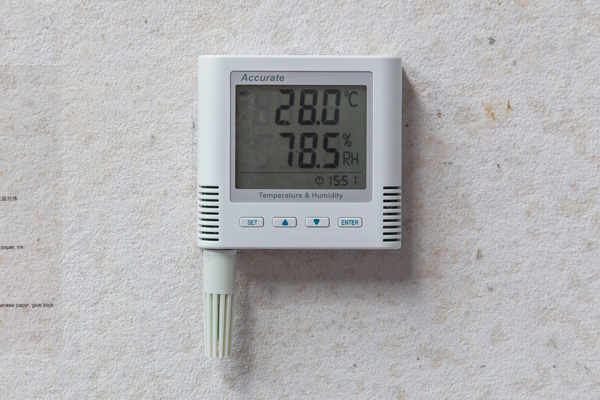 数字温湿度记录仪,乙烯基贴字,纸质文件,垫板夹,活页夹,文件盒/digital temperature and humidity recorders, vinyl lettering, paper documents, clip boards, ring binders, file holders, 数字温湿度记录仪/temperature and humidity recorders:10×15×3 cm/台×17;墙面装置/wall installation:1100×60×26.5 cm, 总体尺寸可变/overall dimension variable,2017