密室 / Secret Chamber
2018年3月23日 - 5月20日 / Mar 23rd - May 20th, 2018
现代汽车文化中心,北京 / Hyundai Motor Studio, Beijing
2016年10月1日 - 11月13日 / Oct 1st - Nov 13th, 2016
上午艺术空间,上海 / AM Art Space, Shanghai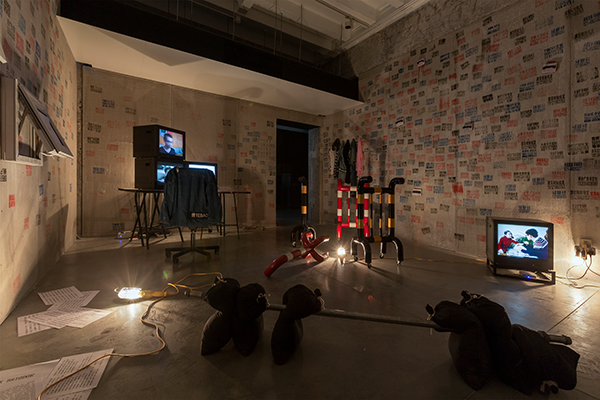 项目自述 / Artist Statement:
"密室" 是韩馨逸,杨紫和我于2016年在上海上午艺术空间实现的集体项目。2018年初,该项目受邀参加策展人李佳在现代汽车文化中心的群展"漂流"。这一机会使得我们三人再次协作,并在该展览给定的单元空间中完成了"密室" 在北京的场地特定呈现。此次展陈在空间上较之前的版本压缩很多,其中的组件也得到精简。在亲历了过往两年中北京最新一轮以优化首都功能为名的,针对外来贫民聚集地的粗暴清退后,项目回到北京也让我对"密室"中的虚构设定有了更进一步的现实认同,引发我们回看集体叙事的选择以及个体实践的出发点。
Secret Chamber is a collaborative project by Han Xinyi, Yang Zi and me that was first shown at the AM Space in Shanghai in 2016. In 2018, curator Li Jia included the project in the group exhibition The Precariousness at the Hyundai MotorStudio in Beijing. The three of us therefore had the opportunity to collaborate again, and realised a concise version of site-specific presentation in the given space. After experiencing the latest wave of brutal clearance of poor migrant residences in the name of "optimising capital functions" in Beijing in the last two years, the return of the Cell (Secret Chamber) to Beijing furthers and deepens my realistic recognition of the fictional setting of the project, motivating us to review the choices and decisions made in the collective narrative, and points of departure for each individual practises.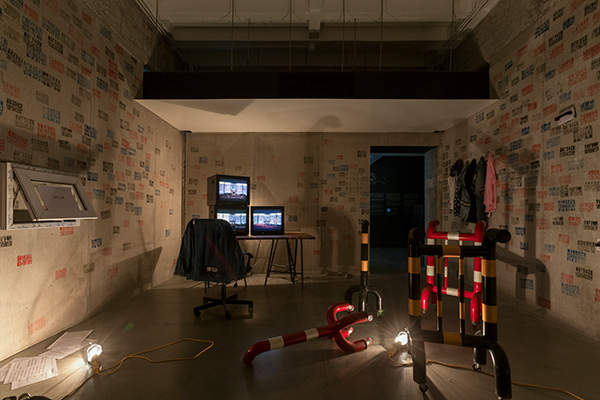 相关文字介绍 / Related Text:
给"密室"创作者的问卷,现代汽车文化中心问卷,2018


Questionnaire for the artists worked on the Secret Chamber, Hyundai Motor Studio, May. 4, 2018 (not yet translated)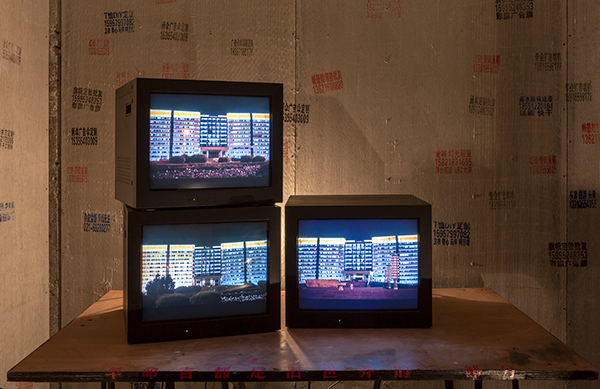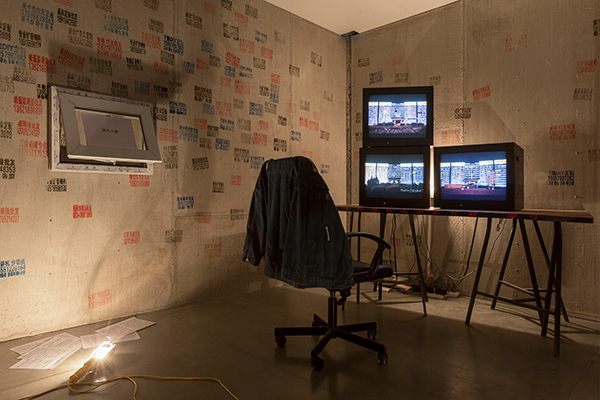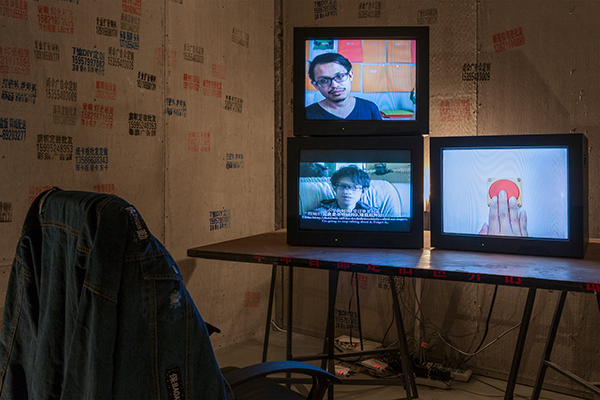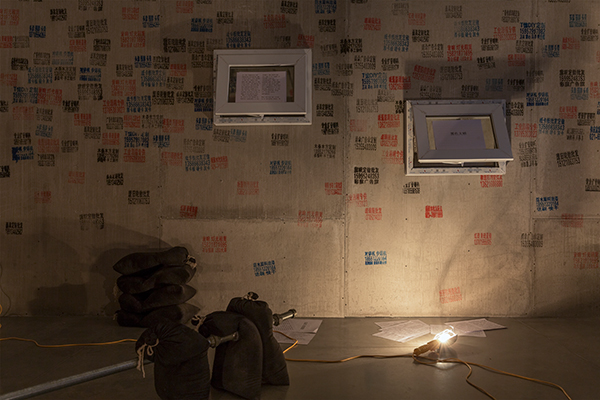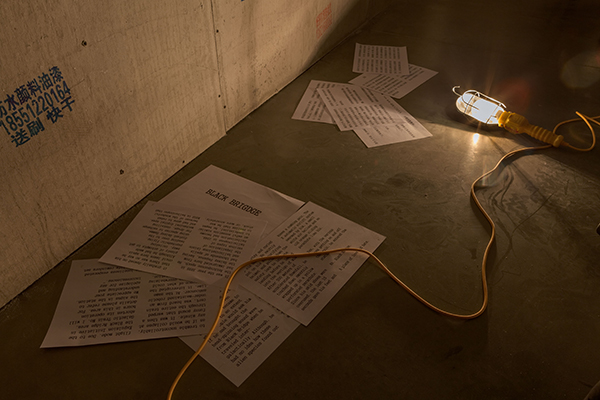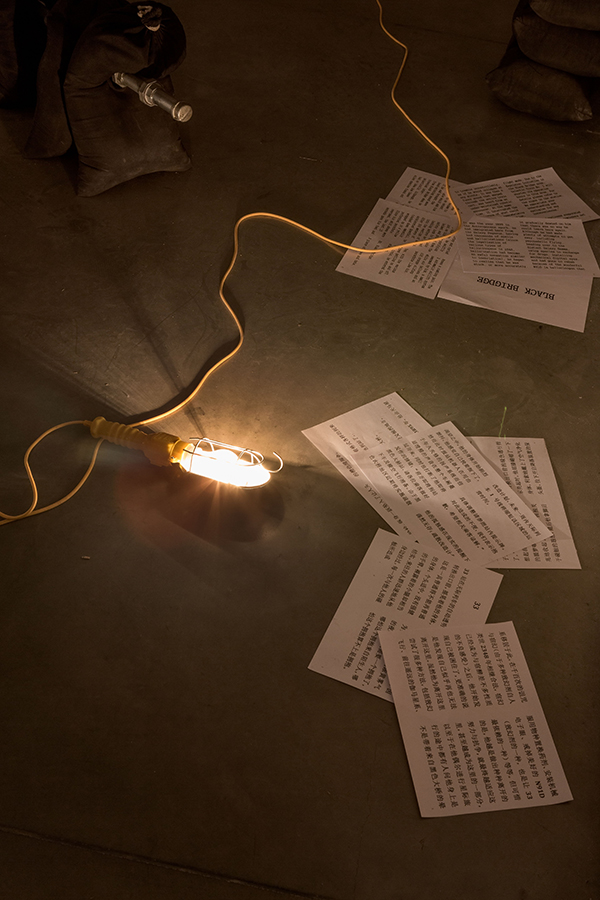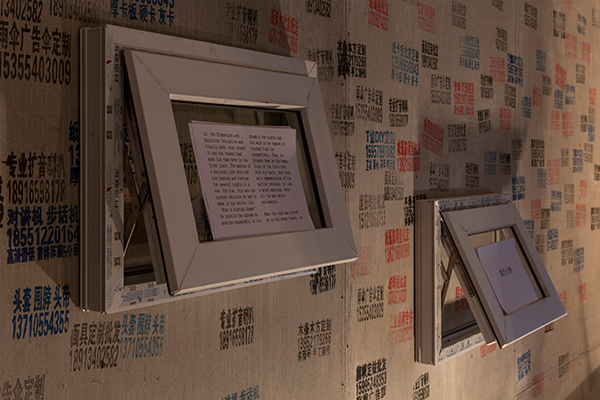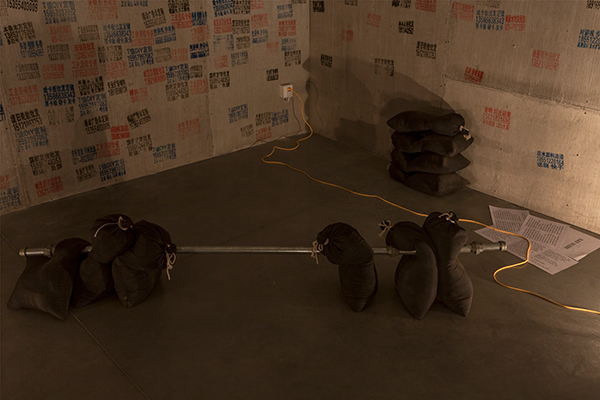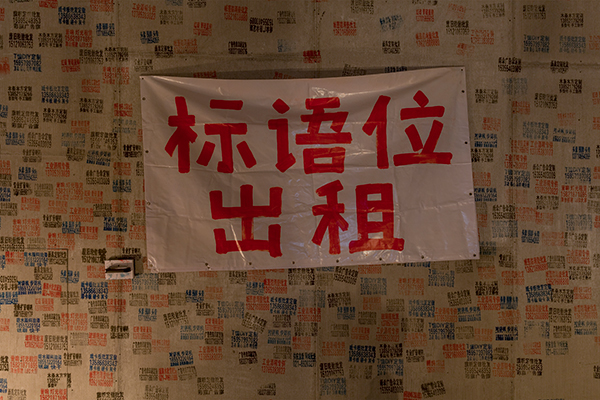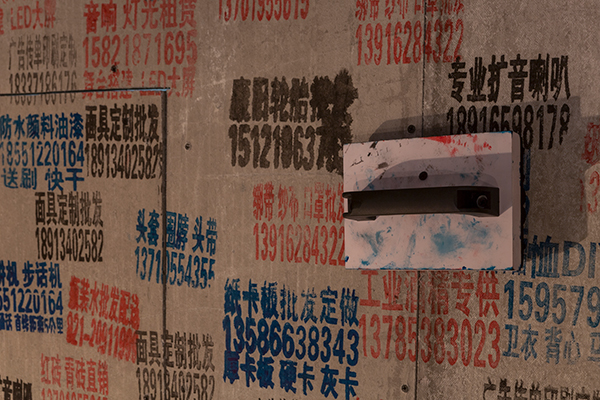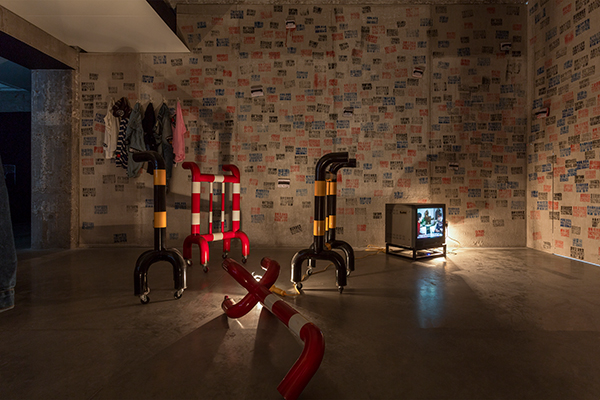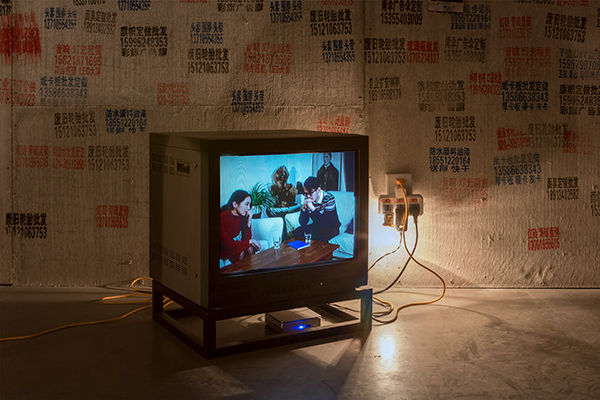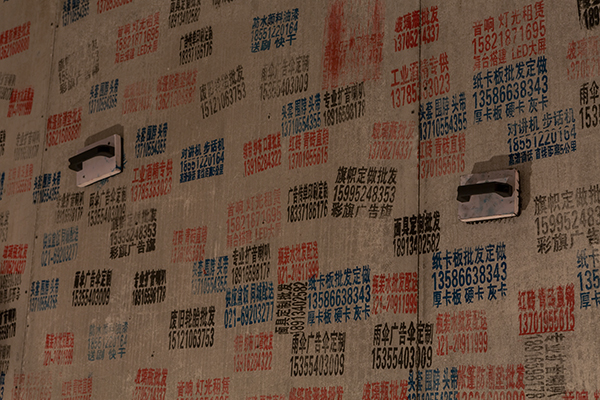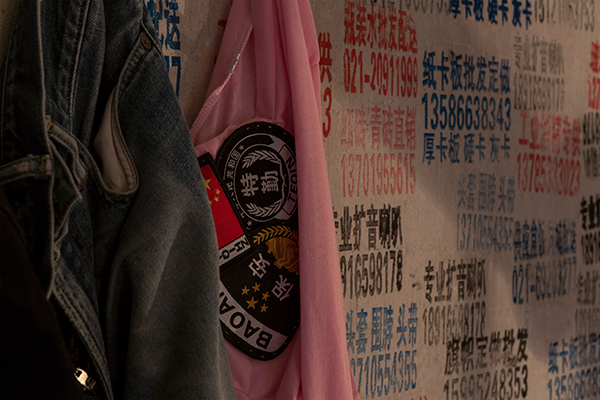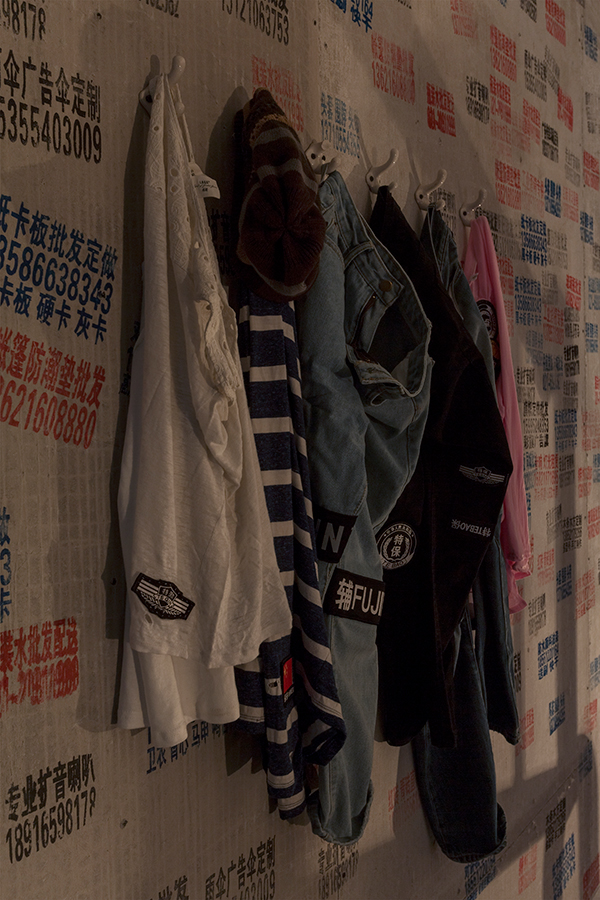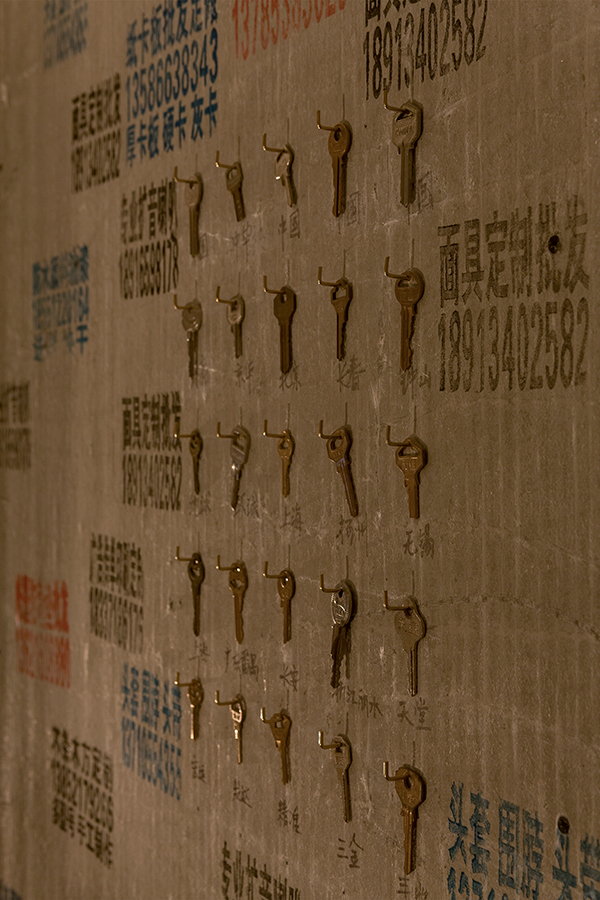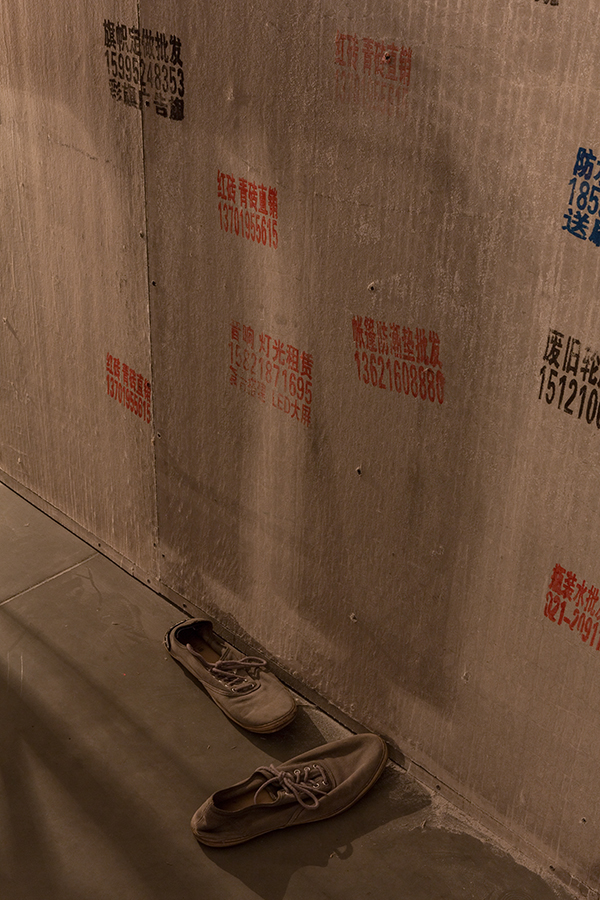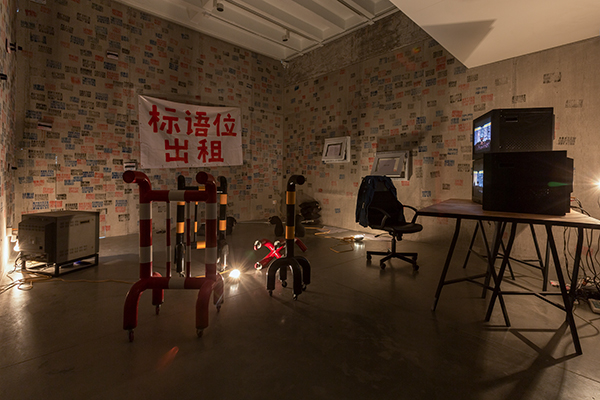 项目新闻稿 / Press Release:
由策划人韩馨逸、杨紫和艺术家刘辛夷共同发起项目展览"密室"将于2016年10月1日在上午艺术空间举办。项目团队不严格区别策展人和艺术家,而是依据自发原则,协调推进展览的方向和呈现。

该项目的背景来自于近年来国内一线城市针对优化人口管理和提升城市定位的一系列政经举措。面对人口快速膨胀引发的舆情压力,决策者希望通过政策,执法和经济杠杆等多个层次的举措,引导"低附加值"人口和产业链外迁。多地媒体跟进曝光城市"地下居民"等社会边缘以及弱势人群被驱离的新闻。流动人口和边缘人群在这种管理逻辑的冲击下,其生存境况,仅能以都市猎奇的话题形式登上现成的公共话语平台。

"密室"项目意图发掘城市地下室空间这一混杂了想象中的不安定因素的待激发潜质,重新考察"激进主义"这一植根于上世纪的政治危机和阶层对立情景下的关键词。通过"密室"之中散布的物件与影像,人们将从情境观察之中获得可供想象的线索。"密室"着眼于暗藏着多重变动的城市现实,试图寻找一种脱离"政治正确"的思考立场,在呈现冷静反思的同时,揭示种种复杂的现实表征。
On 1 October, the exhibition "Secret Chamber" that co-organized by Han Xinyi, Liu Xinyi, and Yang Zi presents at AM Art Space in Shanghai. Here, the team is not strictly built around the conventional roles of "artist" and "curator"; instead, everyone involved has contributed to the project with spontaneity, solidifyingthe conceptual directionand refining the presentation of the exhibition.

The background of this project is derived from a series of recent political and economic measures focused on optimizing population management andupgrading urban development. In the face of public pressure incited by rapid expansion in population, policymakers hope that these measures along with stricter law enforcement will lead "low added-value" population and industries away from the city center. Various media have exposed the story of an "underground population," the disenfranchised living on the peripheries of society. Under the impact of such population management, the plight of migrant workers and other peripheral groups has triggered curiosity and generated a novel topic for the public discourse.

"Secret Chamber" intends to investigate the untapped potential embedded in these unstable underground spaces and to reexamine "radicalism", a notion rooted in 20th century political crises and class antagonism. Through the scattered objects and videos in the exhibition space, viewers obtain open-ended clues from their observation. "Secret Chamber" engages the hidden and fluctuating urban realities, attempting a break from the framework of "political correctness" while presenting a sober introspection that reveals the complex manifestation of reality.