应有掌声 / Applause is Due
2019年4月28日 - 2019年7月15日 / Apr 28th - July 15th, 2019
外交公寓12号,北京 / DRC No.12, Beijing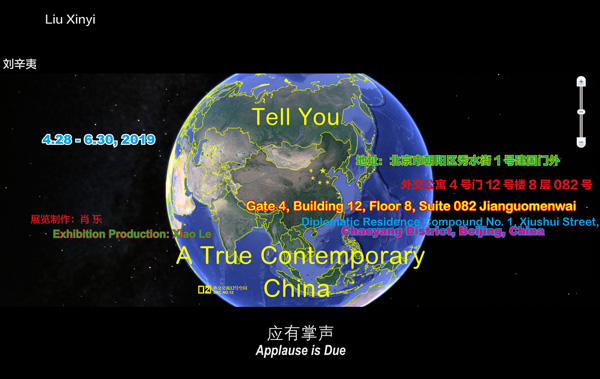 项目简述 / Project Intro:
2019年4月28日下午,艺术家刘辛夷的个人项目《应有掌声》在外交公寓12号空间开幕。他将这个坐落于北京中心地带的,由国家规划的外国人社区里的一座公寓改造成一处尚未启用的"中国官方驻外机构"的办公场所。
出直梯后,从空间分布上依次是:公寓门口的等候区,入户左侧的安检区、签证服务区、洗手间,领事侨务区;中间是咨询室兼茶水间,右侧则是该机构的会议室和套内洗手间。如同三个主要房间内的装饰规范和细节尽可能依据了现实中驻外签证申请中心和领馆的实际情况,墙上投影幕布中的图像也是引用自真实的官方图像记录:中国驻爱丁堡总领馆的前副领事对当地一座城市的政府官员做有关中国国情演讲时所使用的演示文稿封面。
刘辛夷借助外交公寓12号的限制性参观制度,使来访者作为项目的有效部分被置于这个"驻外机构"的常态中、有机会反观和反转个人与这个城市的在地关系。
—
In the afternoon of April 28, 2019, artist Liu Xinyi's solo project Applause is Due opened at DRC No. 12. Liu refurbished this residential unit into an idle site for "Chinese Consulate Services", located in a state-designed community for foreigners at the center of Beijing.
Coming off the elevator, this former residence is divided into the following order: a waiting area at the entrance of the residence, security check to its left, followed by Visa service, restroom and Oversea Chinese Consular service; while an information room/rest area is at the center, and to the right side are the office's meeting room and en-suite restroom. The interior of these three main areas are replicated to the closest likeliness of any Chinese Overseas Visa Application Centers and Consular Services, and even the video projection on the wall is taken from the official documentation. It was a PowerPoint cover of a speech introducing the state of affairs in China, given by the former Chinese vice consular based at the Consulate-general of the PR China in Edinburgh to the local municipal government officials.
Liu Xinyi appropriates the limitations of the DRC No.12's visiting policies and places the visitors as an effective component of the project in the normative state of a "China authority's agency stationed abroad", so they are given the opportunity to re-conceive their roles and that of the city with regards to locality and foreignness.
虚拟实景档案 / VR archive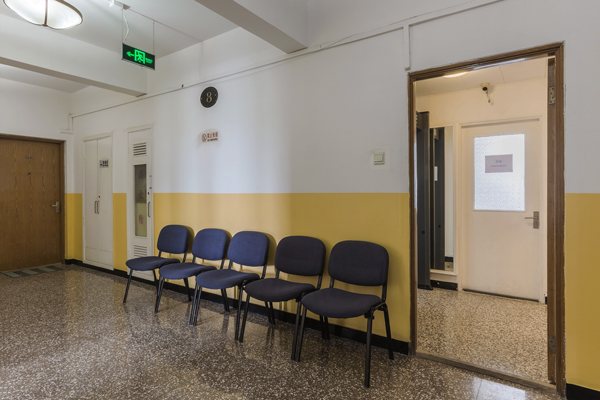 外交公寓12号空间访谈 | 刘辛夷谈《应有掌声》,发布于外交公寓12号出版物《应有掌声》展览手册,2023


UCCA活动回顾 | 刘辛夷、桑田、孙冬冬:润物细无声[OL]. "UCCA尤伦斯当代艺术中心"公众号,2019


范良骏.【图库】刘辛夷项目[OL]. "艺术观artview"公众号,2019


有关《应有掌声》的一次闭门讨论[OL]. "外交公寓12号"公众号,2019


丁晓洁. 刘辛夷:应有掌声 | 艺术汇专访[OL]. "798艺术"公众号,2019

—
DRC No.12 Space | A Conversation about Applause is Due, exhibition booklet by DRC No.12 Space, 2023


UCCA Program Review | Liu Xinyi, Sang Tian, Sun Dongdong: Dampening Things Without A Sound, UCCA WeChat Platform, 2019 (not yet translated)
Fan, Liangjun. [Gallery] Projects of Liu Xinyi, Artview WeChat Platform, 2019 (not yet translated)
A Conversation About Applause is Due, DRC No.12 WeChat Platfrom, Aug. 7, 2019 (not yet translated)
Ding, Xiaojie. Liu Xinyi: Applause is Due | Art Frontier Interview, Art Frontier, Beijing, 2019 (not yet translated)